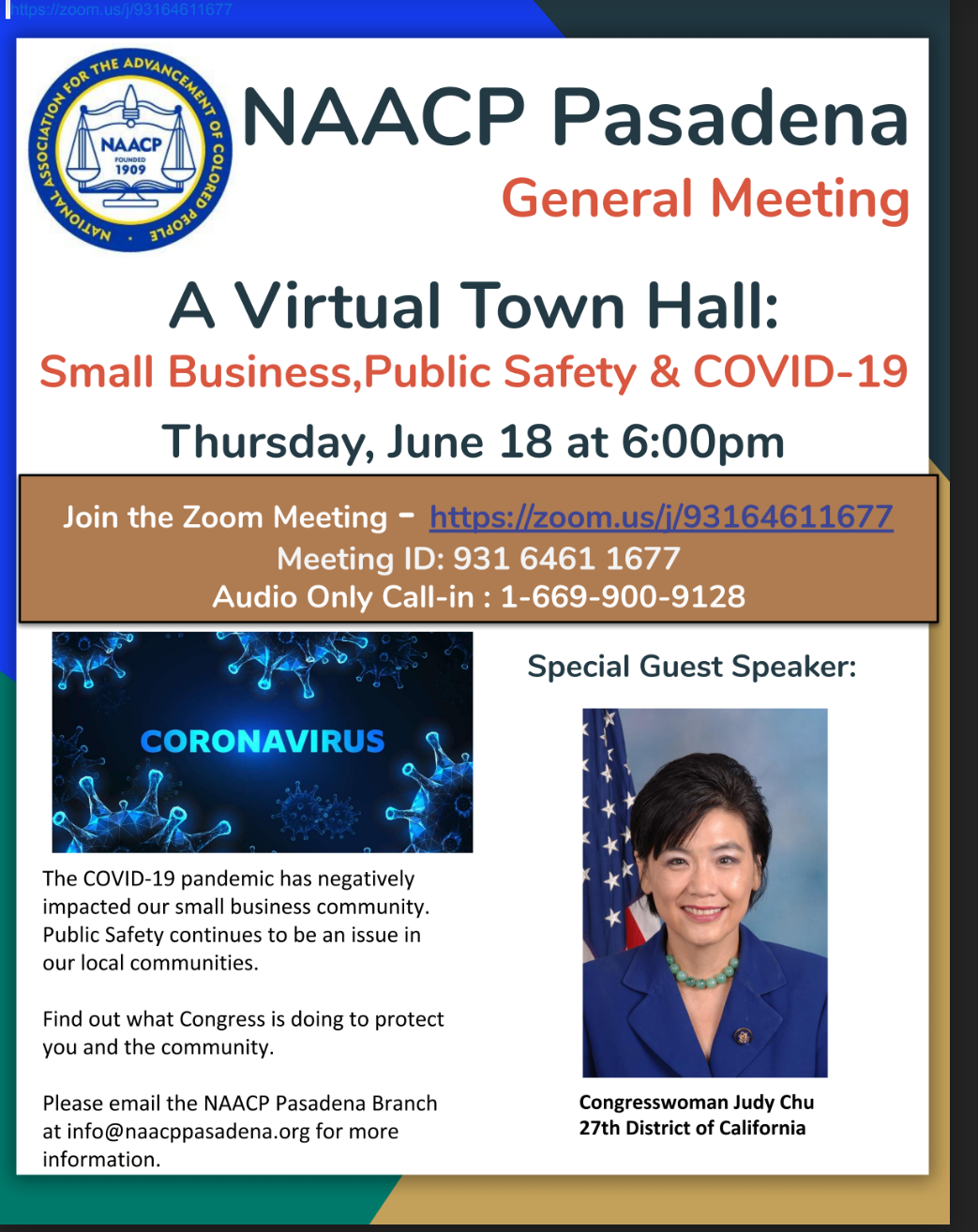 Town Hall with Congresswoman Judy Chu
Virtual Town Hall: Small Business, Public Safety & COVID-19
Special Guest Speaker: Congresswoman Judy Chu, 27th District of California
The COVID-19 pandemic has negatively impacted our small business community. Public Safety continues to be an issue in our local communities. Find out what Congress is doing to protect you and the community.
Join the Zoom Meeting:
https://zoom.us/j/93164611677
Meeting ID: 931 6461 1677
Audio Only Call-in: 1-669-900-9128
Please email the NAACP Pasadena Branch at [email protected] for more information.