FREEDOM TO CHOOSE PROGRAM
The National Highway Traffic Safety Administration is promoting its Freedom to Choose program to encourage people to choose safety over the July 4th holiday and avoid drunk driving. In 2021, over the July 4th holiday period, more than 200 people died in alcohol-impaired driving crashes. The Pasadena NAACP encourages all our members and site visitors to choose to live by staying safe – and free this coming July 4th holiday.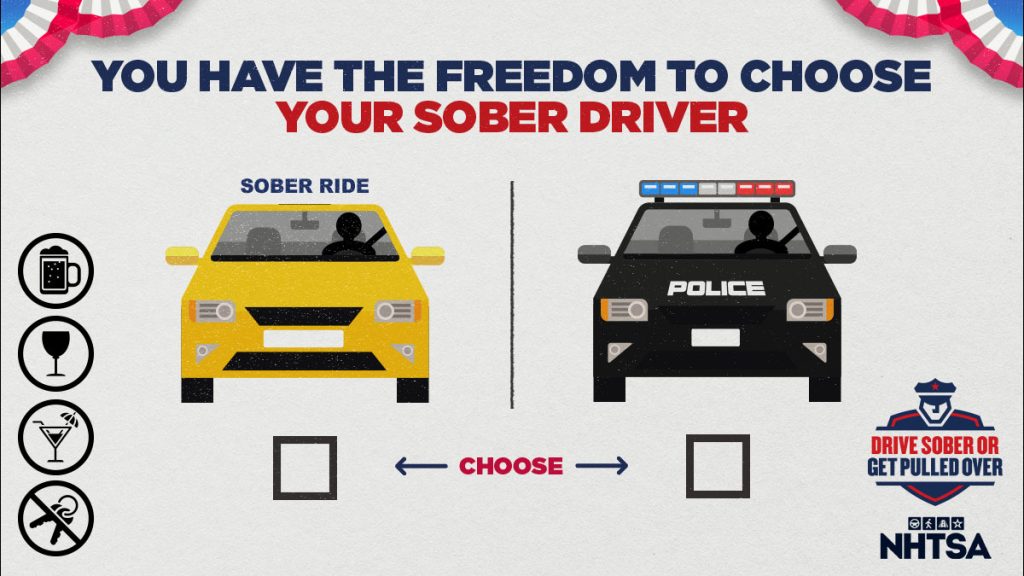 CHILDHOOD TRAUMATIC GRIEF: YOUTH INFORMATION SHEET
There is no timeline for when someone is done grieving, especially a child who has lost a caregiver. The National Child Traumatic Stress Network created an information sheet to help young people and their remaining caregivers identify the symptoms of grief and navigate their way through it. If you or someone you know has experienced the loss of a caregiver, the Pasadena NAACP encourages you to download the flyer, learn to symptoms of grief, and get the support needed to honor those who were lost by not just living but thriving.
Download Information Sheet here
SCHOLARSHIP
For information about the Maurice Morse Scholarship, visit this page.
Start the Scholarship Application here
BLACK HISTORY MONTH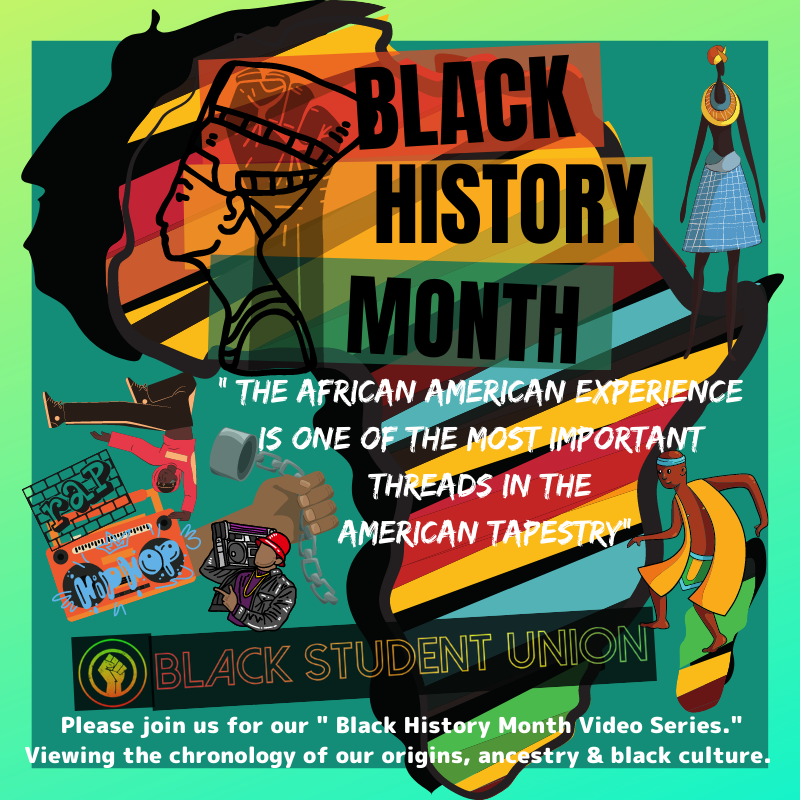 Part 1: Taking Back to the Mother Land
Part 2: Taking Back to the MotherLand
NEWSLETTER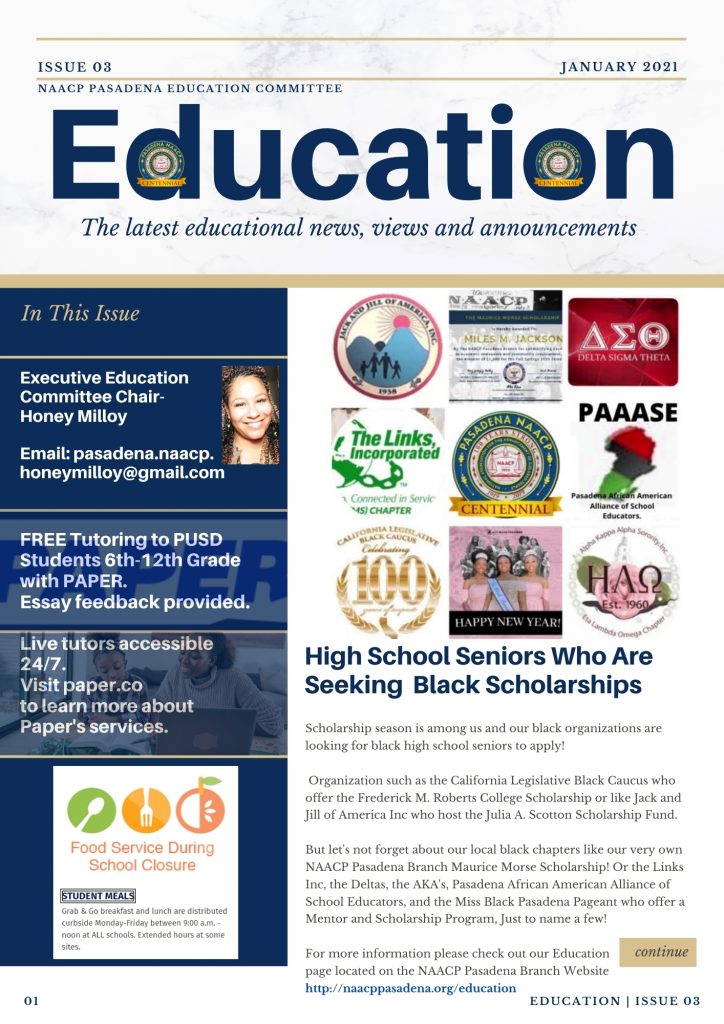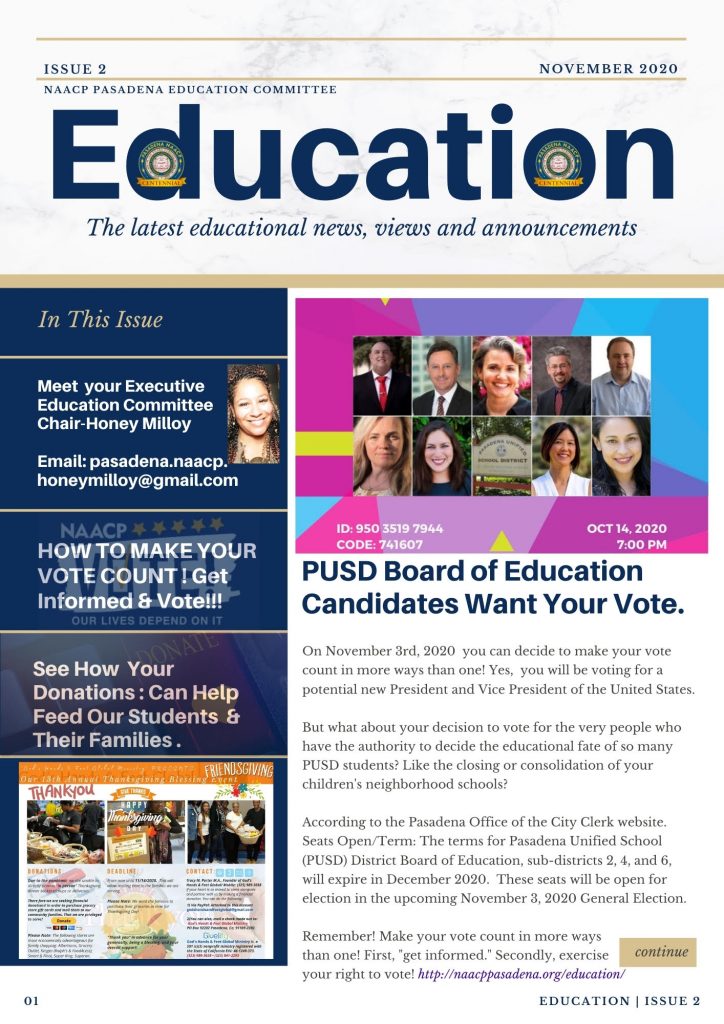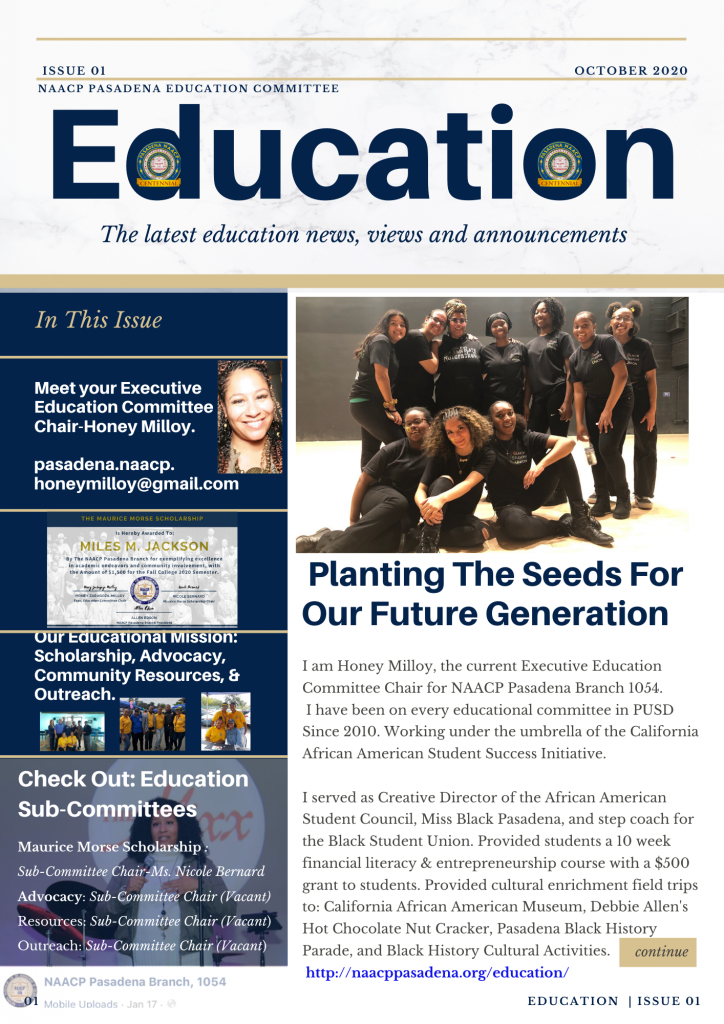 BACK TO SCHOOL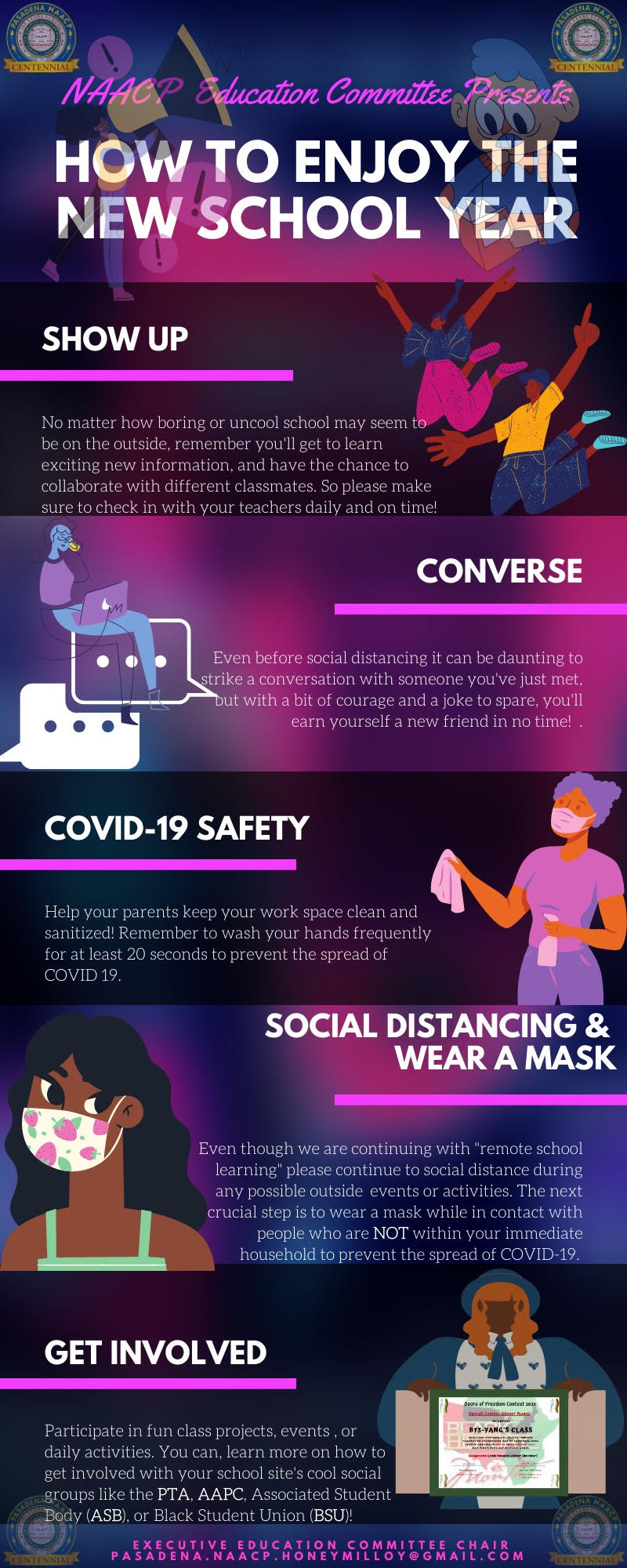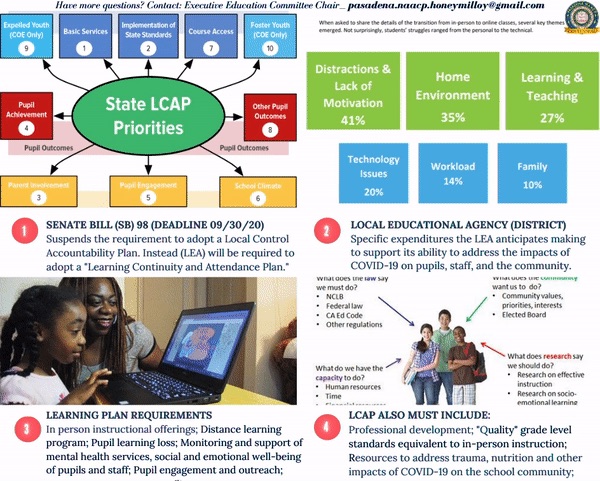 GOALS
The goals of the Education/Scholarships/Maurice Morse Tea Committee are as follows:
Seek to eliminate segregation and other discriminatory practices in public education
Study local educational conditions affecting minority groups
Investigate the public school system and school zoning
Familiarize itself with textbook material there from which is racially derogatory
Seek to stimulate school attendance
Keep informed of school conditions and strive to correct abuses where found
Investigate the effects of standardized and high-stakes testing practices
Teacher certification
Promote parental involvement in education
Aim to be a center of popular education on the race question and on the work of the Association.