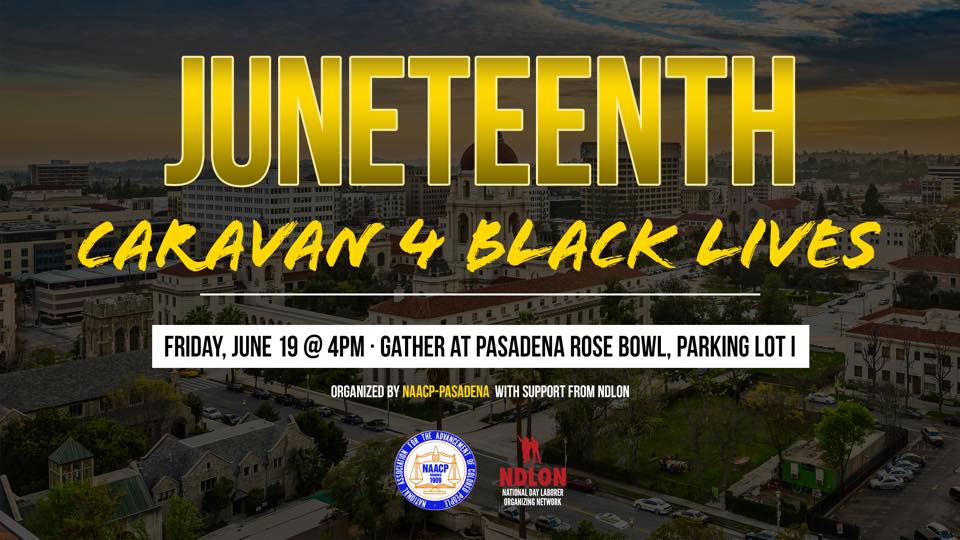 Juneteenth Caravan 4 Black Lives
The Pasadena branch of the National Association for the Advancement of Colored People (NAACP) and the National Day Laborer Organizing Network (NDLON) ask our community once again to come join us as we protest peacefully on Juneteenth, the Cel-Liberation of the slaves being freed in the US.  In 2020, we celebrate the achievements of African-Americans in our community and beyond, and recognize that we still have progress to be made.  Yes, Black Lives Matter.
We plan to convene at 4:00 pm at the Rose Bowl parking lot I and caravan in vehicles through the streets of Pasadena, practicing physical distancing.  On JUNETEENTH peacefully protest Black Lives Matter to Pasadena City Hall.  We will present our demands for change and our actions moving forward.  Speakers and leaders from our community will speak to our future and the unity it will take to move forward.