Accepting Applications! Opportunity Scholars – Public Health Academy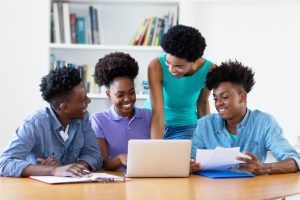 The Opportunity Scholars Public Health Academy (PHA) is a year long academic enrichment program for 10th and 11th grade students interested in improving community health through a career in public health and mental health. PHA was developed to establish a unique educational experience to prepare students for success in college.
Deadline to apply: FEBRUARY 15TH, 2022 
REQUIREMENTS 
Current 10th and 11th grade students Interest in addressing disparities in the community. Application. Transcripts. Student photo.
PROGRAM HIGHLIGHTS 
Reduce learning loss. Gain understanding of public health and mental health. Free college level courses. Mentorship. College Preparation: Tutoring and SAT Preparation. Development of math skills $1000 Stipend (Summer) Paid Internship (School year) Instant Admission 
FOR MORE INFORMATION, VISIT OUR WEBSITE WWW.CDREWU.EDU/PIPELINE